Watch Milk
---
"Never Blend In."
The 2008 movie, Milk was a true story based on the life and challenges of Harvey Milk. Harvey Milk was an openly gay activist that through personal triumphs became the first gay elected official in California. He accomplished this during a time when America as a whole failed to accept the gay/lesbian lifestyle. It could even be said that America feared the morality of homosexuality across all levels.
In many ways Harvey Milk gave strength and hope to individuals who had to hide. He opened the eyes of many who had once feared or at the very least failed to understand homosexuality. He fought so that those with him and those that would come after him would have a better life, so that people could have to right to live regardless of who they loved.
This movie shows how Harvey Milk by mere chance changed history. In the beginning Harvey had a small protest within his community to protect his rights, to be treated equally and fairly. Soon after he had followers within his small community. These followers fuelled his desire to fight for all, a desire that would lead him across many political battlefields and eventually bring him to victory.
Harvey Milk fought for business rights within the gay communities. He fought against discrimination that gay and lesbian parents faced within the school district, as well as equal rights for school faculty members that just happen to not be heterosexual.
Without Harvey Milk progress could have been delayed. Gay Marriage rights may have been stalled another several years and possibly even a decade or two. Harvey was a pioneer for equality, without him humanity would have certainly suffered. He didn't dislike his opponents and he didn't protest for fame, he simply stood up for what he believed was right. This movie accurately documents his challenges as well as his achievements.
|
2008
|
2 hr 8 min
|

/

10
Cast

Studio

Director

Gus Van Sant

Language

English
Milk News
Sean Penn On His Divorces
December 16, 2012 @ 9:28 pm PST
|
Read More

Sean Penn, Nazi-Hunting Goth? Watch the Fascinating Trailer for 'This Must be the Place'
July 14, 2011 @ 5:00 am PST
|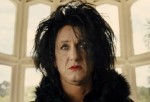 Now, stick with me, here. This might be shocking: "The Dark Knight Rises" and "Sherlock Holmes 2: A Game Of Shadows: actually aren't the only intriguing trailers making rounds this week. How about Sean Penn as an aging goth rock star (who's a dead ringer for Robert Smith) hunting down Nazis?
Read More

Welcome To Playboy, James Franco: Actor Turns Columnist, Editor
July 02, 2012 @ 2:43 pm PST
|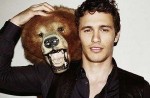 All James Franco needs now is a hit album, and he'll have conquered nearly every medium he could possibly touch. The 34-year-old actor has recently been announced as becoming a new contributing editor/columnist to Playboy. The July/August double issue features his first interview column.
Read More

Scarlett Johansson and Sean Penn Break Up, Logic and Order Restored to World
June 04, 2011 @ 1:01 am PST
|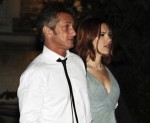 SeanJo, Pennlett, ScarPenn...whatever you chose to call them before, now you can call them kaput. Scarlett Johansson and Sean Penn have split, ending their relationship of roughly three or four months. This news comes just about one month after we learned that Scarlett had moved in with Penn to his multi-million-dollar Malibu mansion. That was also right around the time that I finally stopped cursing the heavens about the injustice of it all.
Read More


Watch Milk Trailer

Milk Official Trailer #1 - Sean Penn Movie (2008) HD|2:26

Watch Milk Online - Watch online anytime anywhere: Stream, Buy, Rent
Milk is currently available to watch and stream, buy, rent on demand at Google Play, iTunes online.