Watch Harry Potter and the Prisoner of Azkaban
---
"Something wicked this way comes."
Harry Potter and the Prisoner of Azkaban, starring Daniel Radcliffe, Emma Watson and Rupert Grint, finds Harry, Hermione and Ron in their third year at Hogwarts. Before school begins, Harry has to endure yet another summer with the Dursleys. This time, Aunt Marge comes to visit. Aunt Marge has never taken a liking to Harry, and her favorite amusement is picking on him. Eventually she goes too far, and Harry winds up inflating her. Figuring he is now expelled for using magic, he grabs his trunk, ready to start a life on the run.
Not too far on his way, a giant bus appears. It is the Knight Bus, ready to take wizards where they need to go. Harry decides on Diagon Alley.
When he arrives, he is greeted by the the Cornelius Fudge, the Minister of Magic. Instead of punishing Harry, they are happy to have found him safe. A dangerous criminal, Sirius Black, has escaped from Azkaban. Azkaban is the high security prison for wizards, which no one has escaped until now. Harry gets to spend the last two week of summer holiday exploring the shops and enjoying his time in the wizard world.
On the train to Hogwarts, Harry has his first encounter with dementors who guard Azkaban. Dementors are able to suck the joy out of the environment, leaving all in the area joyless. When the dementors enter Harry's train car, he hears the voice of his mother, trying to defend him from Voldemort when he was just a baby, and ends up passing out.
Malfoy learns of Harry's fear of dementors and tries to use it to his advantage on the quiditch field. Thanks to the instruction of the new defense against the dark arts teacher, Harry learns how to overcome the dementors.
Meanwhile, Hagrid is facing troubles of his own when he is appointed the new care of magical creatures teachers.
Hermione has a secret of her own. Using this secret, Harry and Hermione have a chance to save an innocent beast and man.
|
2004
|
2 hr 16 min
|

/

10
Cast

Studio

Director

Alfonso Cuaron

Language

English
Harry Potter and the Prisoner of Azkaban News
Gary Oldman in Talks For 'Star Wars: Episode VII'
February 07, 2014 @ 3:53 pm PST
|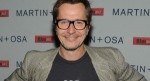 Gary Oldman is in talks to appear in the upcoming "Star Wars." What other big names are attached or rumored?
Read More

Ron Weasley (Rupert Grint) to Star in New CBS Comedy
February 14, 2013 @ 8:42 am PST
|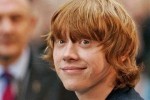 'Harry Potter' fans rejoice! Rupert Grint (your beloved Ron Weasley) is coming to an American television near you!
Read More

Gary Oldman Joins Cast of 'Planet of the Apes' Sequel
March 01, 2013 @ 12:00 pm PST
|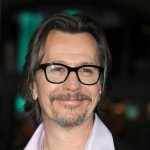 Gary Oldman, everyone's favorite villain, is set to star in the upcoming "Rise of the Planet of the Apes" sequel "Dawn of the Planet of the Apes". He joins the cast along with Andy Serkis, Jason Clarke and Kodi Smit-McPhee.
Read More

Video: 17 Minutes of the 'Harry Potter' Movies... But Only the Spells
May 31, 2012 @ 3:46 pm PST
|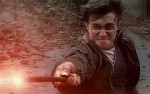 Everybody knows that the "Harry Potter" movies are at their best when there's some awesome magic going on. So what would the movies look like if it were just those parts, and none of the talking? It would probably look a little something like this video.
Read More


Watch Harry Potter and the Prisoner of Azkaban Trailer


Watch Harry Potter and the Prisoner of Azkaban Online - Watch online anytime anywhere: Stream, Download, Buy, Rent
Harry Potter and the Prisoner of Azkaban is currently available to watch and stream, download, buy, rent on demand at DIRECTV NOW, Amazon, Vudu, Google Play, iTunes, YouTube VOD online.