Watch Harry Potter and the Order of the Phoenix
---
"Evil Must Be Confronted."
Harry Potter and the Order of the Phoenix is a movie that is based on the J.K. Rowling novel of the same name. The movie opens with Harry and his cousin Dudley trading barbs at a park. A storm then whips up, and both boys are soon attacked by dementors. Harry is then accused of using magic in front of a muggle. Harry is quickly whisked away to Number 12, Grimmauld Place, where he learns that the Minister of Magic is making a mockery out of him because he does not want the wizarding world to know that Lord Voldemort has returned.
After the trial (in which all charges against Harry are dropped) Harry returns to school, where he meets Professor Umbridge, a woman who is bent on keeping Hogwarts in the dark and under Ministry control. She is instantly hated by everyone.
Meanwhile, Harry is able to see what Voldemort is doing, and with each vision it gets worse and worse. Snape tries to teach Harry to block his mind, but the hatred between the two is so great that it proves completely fruitless. Meanwhile, Dumbledore is refusing to have anything to do with Harry, and contact with the one adult Harry cares for the most, his godfather, is proving to be quite difficult.
After Fred and George fly away in triumph, Harry has a vision that Sirius is being attacked. After Umbridge catches them trying to use her fireplace, Hermione and Harry send her to be attacked by centaurs and, with Neville, Ron, Ginny, and Luna fly off to the ministry.
The fight with Voldemort's forces is long and hard, and in the process Sirius dies. However, Dumbledore shows up in the end and saves the day, though Voldemort does get away. Upon arrival back at the castle, Harry learns the reason he lived the night his parents died: it was his mother's love that saved him.
|
2007
|
2 hr 18 min
|

/

10
Cast

Studio

Director

David Yates

Language

English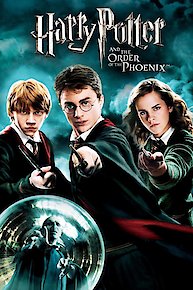 Harry Potter and the Order of the Phoenix News
Ron Weasley (Rupert Grint) to Star in New CBS Comedy
February 14, 2013 @ 8:42 am PST
|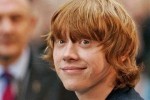 'Harry Potter' fans rejoice! Rupert Grint (your beloved Ron Weasley) is coming to an American television near you!
Read More

Video: 17 Minutes of the 'Harry Potter' Movies... But Only the Spells
May 31, 2012 @ 3:46 pm PST
|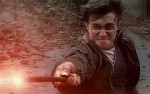 Everybody knows that the "Harry Potter" movies are at their best when there's some awesome magic going on. So what would the movies look like if it were just those parts, and none of the talking? It would probably look a little something like this video.
Read More

Emma Watson is The Internet's Most (Digitally) 'Dangerous' Celebrity
September 10, 2012 @ 4:44 pm PST
|
Is it flattering to be this popular, or just disconcerting to be the means to ill-gotten gains? We suppose the latter. Either way, Emma Watson has surpassed Heidi Klum as the Internet's most "dangerous" celebrity to search.
Read More

Harry Potter Enters A New Electronic Era
March 27, 2012 @ 8:10 am PST
|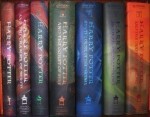 Millions atop millions first experienced the wizard world of Harry Potter in a more traditional way: pick up a bound copy, open the cover and turn page after page after page. With J.K. Rowling's beloved novels now beloved literary classics, fans new and old can fall in the love with every word a whole new way. As of Tuesday, all seven novels are now available in downloadable e-book format via Rowling's Pottermore website, the Associated Press announced this morning.
Read More


Watch Harry Potter and the Order of the Phoenix Trailer

Original 2007 Theatrical Trailer|0:59

Watch Harry Potter and the Order of the Phoenix Online - Watch online anytime anywhere: Stream, Download, Buy, Rent
Harry Potter and the Order of the Phoenix is currently available to watch and stream, download, buy, rent on demand at DIRECTV NOW, Amazon, Vudu, Google Play, FandangoNow, iTunes, YouTube VOD online.