Watch Harry Potter and the Deathly Hallows: Part I
---
"One Way… One Fate… One Hero."
Harry Potter and the Deathly Hallows Part I marks the beginning of Harry Potter's quest to destroy the most evil wizard of the age, Lord Voldemort. In order to defeat Voldemort, Harry must follow the directions provided to him by his now deceased headmaster, Albus Dumbledore. Defeating Voldemort requires Harry to locate horcruxes, or magical objects containing fragments of Voldemort's soul. If he can find and destroy all of them, then he can finally defeat Voldemort once and for all.
Harry teams up with his companions Ron Weasley and Hermione Granger. The trio chooses not to return to Hogwarts, the school where they have spent the past six years of their life, and to begin their dangerous journey late in the summer after Voldemort has managed to take over the ministry and proclaimed that Harry Potter was a felon.
Initially staying at the home of Harry's deceased godfather, the three deduce that one of the horcruxes is hidden at the Ministry of Magic in London. As Harry is now a wanted man, the three of them must disguise themselves with the use of a potion in order to secure the horcrux. Harry and his friends manage to secure the horcrux, but their potions begin to wear off and they are spotted.
The three are forced to go on the run. During this time, Ron becomes angry with Harry and abandons the group. Though Harry and Hermione are saddened, they understand that they must continue with their duty. On Christmas Eve, Harry and Hermione travel to Harry's birthplace and encounter an attack by Voldermort's pet snake. They escape, but at the cost of Harry's wand. Ron soon returns and assists in destroying a horcrux, but soon after they are abducted by Voldermort's followers. They manage to escape again, but only after house elf named Dobby sacrifices himself.
The trio takes refuge at the home of Bill Weasley, Ron's brother. They bury Dobby but understand that despite the loss, they still have so much left to do in order to reach their goal.
|
2010
|
2 hr 26 min
|

/

10
Cast

Studio

Director

David Yates

Language

English
Harry Potter and the Deathly Hallows: Part I News
This 'Harry Potter' Theory Will Completely Change How You See the Dursleys
January 27, 2015 @ 3:08 pm PST
|
Read More

Ron Weasley (Rupert Grint) to Star in New CBS Comedy
February 14, 2013 @ 8:42 am PST
|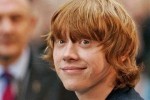 'Harry Potter' fans rejoice! Rupert Grint (your beloved Ron Weasley) is coming to an American television near you!
Read More

4chan User Threatens Emma Watson Nude Photo Leak After UN Speech on Feminism
September 22, 2014 @ 3:02 pm PST
|
Read More

'The Big Bang Theory' Season 6, Episode 15: 'The Spoiler Alert Segmentation' Recap
February 07, 2013 @ 6:51 pm PST
|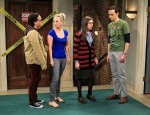 Leonard and Sheldon have a falling out after Sheldon continues to spoil Leonard's favorite stories. To get even, Leonard move into Penny's apartment. Who will Sheldon find as a new roommate?
Read More


Watch Harry Potter and the Deathly Hallows: Part I Trailer

Harry Potter and the Deathly Hallows: Part I|0:02
Harry Potter and the Deathly Hallows: Part I|0:01
Harry Potter and the Deathly Hallows: Part I|0:03

Watch Harry Potter and the Deathly Hallows: Part I Online - Watch online anytime anywhere: Stream, Buy, Rent
Harry Potter and the Deathly Hallows: Part I is currently available to watch and stream, buy, rent on demand at Amazon, Vudu, Google Play, iTunes, YouTube VOD online.