Watch Blade Runner
---
"Man has made his match... now it's his problem."
Blade Runner is a science film that came out in the year 1982. In the movie a Blade Runner operative named Deckard is taken out of retirement to hunt down and murder four humanoid beings known as replicants. They have recently been outlawed due to a violent uprising on an off world space colony. Over the course of the film he learns about who the replicants are, tracks them down and manages to eliminate three out of the four. Deckard has a final standoff with the replicant leader who dies in front of him as his life ran out. The movie was directed by Ridley Scott and is now regarded as one of the greatest movies of all time.
In the 21st century the year 2019 the world is a very grim and futuristic place. A introductory montage tells viewers that the Tyrell Corporation has now advanced robot evolution to the point where it can literally manufacture people known as replicants. However due to a violent event on a space colony the replicants are declared illegal on earth. Therefore they must be eliminated when found on earth. In the beginning a Blade Runner named Holden does a test on a man named Leon. The test is to see if he is a replicant. Leon suspects he has been caught and shoots Holden nearly killing him. Later on a retired Blade Runner named Rick Deckard is taken to a nearby police station to talk to the captain. The captain tells him that there are four replicants on the loose and that he must eliminate them.
Deckard begins his search by consulting with the Tyrell Corporation and then visiting a hotel to collect photos and a skin scale. He tracks down the first replicant named Zhora and murders her. Deckard then has Leon killed with the help of Rachel who is another replicant that was recently created. However she is not one of the initial suspects. Later on Deckard tracks down another replicant Pris and eliminates her. In the end he is confronted by Roy Batty who is the leader of the replicant group. After a standoff he dies as his lifespan ends. Rick is able to go back to his apartment as he is finished with his work. Depending on the version he gets on an elevator with Rachel or he drives with her on a country road.
|
1982
|
1 hr 56 min
|

/

10
Cast

Studio

Director

Ridley Scott

Language

English
Blade Runner News
The 'Blade Runner' Future is Now
April 10, 2017 @ 4:00 pm PST
|
Read More

'Blade Runner 2' Adds New Cast Members
July 14, 2016 @ 6:25 am PST
|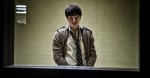 The cast of next year's Blade Runner sequel was already stellar, but two new additions this week give the film even more help from seasoned supporting actors as it nears production.
Read More

Ryan Gosling Previews 'Blade Runner' Sequel
March 31, 2017 @ 12:46 pm PST
|
Read More

Blade Runner 2 Release Date Moved Up
April 21, 2016 @ 2:58 pm PST
|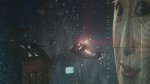 Fans of Blade Runner have waited 34 years for a sequel so far, but they'll have a few months less to wait now that the sequel's studio has announced a new, earlier release date.
Read More


Watch Blade Runner Trailer

Harrison Ford On BLADE RUNNER|1:33

Watch Blade Runner Online - Watch online anytime anywhere: Stream, Buy, Rent
Blade Runner is currently available to watch and stream, buy, rent on demand at Amazon, Vudu, Google Play, FandangoNow, iTunes, YouTube VOD online.